COURSE DETAILS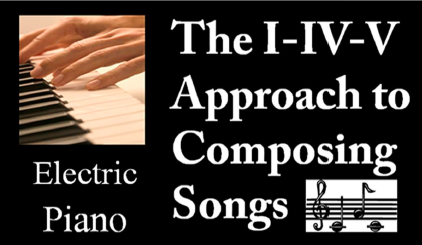 I IV V Approach to Composing Songs
Welcome to the I IV V Approach to Composing Songs music course. The first part of this course gives the student the fundamental elements of music theory. This includes the music staff, clefs, rhythm, notes and rest, time signature, pitch, and scales. It also looks at other rudiments of music such as intervals and the circle of fifths, which is commonly used to represent the relationship between the diatonic scales, key signature, relative minor, and major chords. The second part includes an elementary explanation of the relationship that exists between I-IV-V, supertonic, mediant, submediant and leading tones. Further topics covered are non-harmonic passing, neighboring, and diminished tones, chord inversions, and simple substitution chords.
Copyright © 2014 by Carriconec
All rights reserved. This course or any portion thereof may not be reproduced or used in any manner whatsoever without the express written permission of the publisher except for the use of brief quotations in a book review or scholarly journal.