Baincert's LMS is a complete white-label solution that allows you to easily rebrand the LMS with your own logo, domain, users, look & feel, language and theme.
Change the branding and look & feel of your LMS platform as below

Step 1: Login to your LMS platform with respective account credentials


Step 2: Scroll over to "Account & settings" tab which can be found under the dashboard on the left side.


Step 3: Click on "Look & Feel" from the drop-down and select "LMS theme" top on the right side.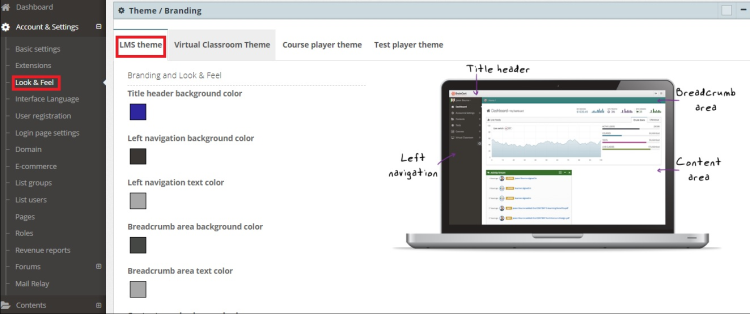 Step 4 : BrainCert provides an intuitive color picker tool to change the user interface easily with a click of a button. Choose the colors of your brand to customize your LMS. Once the choices have been selected click on the "Save button" at the bottom or else click the "Reset button" to get the default